EUfishmeal participated in the "meeting between ICES, Advisory Councils and other Observers (MIACO)", 17-18 January 2019 in Copenhagen.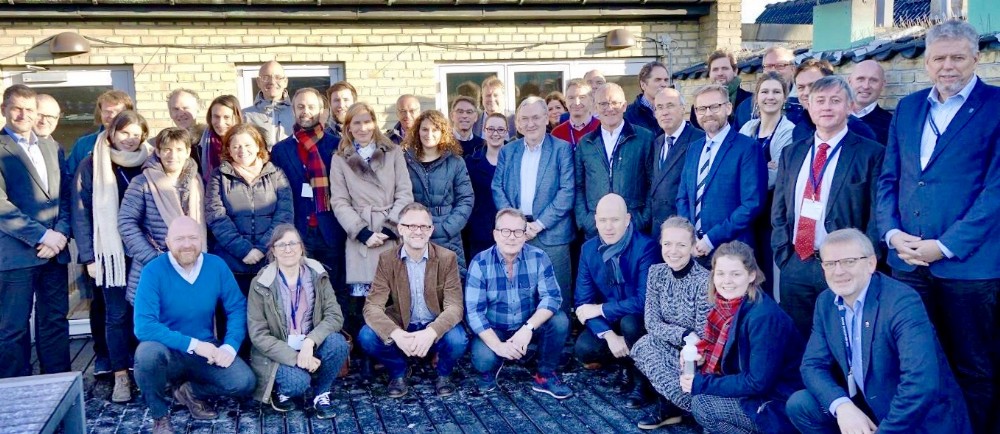 ICES provides science advice and are best known for its annual advice on the maximum sustainable fishing catches, which are used by EU and coastal states to set annual fishing quotas and TACs. For information about ICES click here
EUfishmeal has observer status of ICES, which gives us the opportunity to have first-hand information about the advisory process and methodologies used in ICES – see the link: http://ices.dk/community/get-involved/Pages/Observers.aspx
Issues presented at the MIACO meeting are outlined below:
Quality assurance and consistency:
There is an ongoing need to improve the quality assurance of ICES advice, linked to the need to ensure that the production of evidence and the decision making process is transparent and that data provision adheres to the FAIR principles.
Member countries need to commit sufficient and suitably qualified experts to support ICES advisory process. ICES needs to further improve its quality assurance frameworks to facilitate the needs of the ICES community and those of the recipients of advice. ICES is striving for fully reproducible assessments, advice and services delivered in an efficient, transparent and timely manner.
ICES will make a proposal in 2019 to address these key challenges. It is anticipated that recommendations will include changes to the way ICES integrates data quality assurance across the organization, calls for further resourcing for both member countries and the quality assurance standards within the secretariat. ICES is also reviewing data governance across the ICES Advice provision, and looking to strengthen its approach where gaps or overlaps are identified. This will also entail reinforcing the training and propagation of expertise to adequately address best practice in data governance throughout ICES.
Comments from industry representatives in the Advisory Councils (BSAC, Pelagic AC, LDAC) and EUfishmeal: There is a good corporation between the industry and ICES advice. However, it is a big problem when ICES change the assessment methodology and from one year to the next gives a zero catch advice – as it has been the case for western Baltic Sea herring stock advice for 2019. ICES should have management plans in place to prevent large changes in the catch advice from one year to the next.
Fisheries and Ecosystem Overviews:
There is an increasing need for ICES advice on ecosystem effects of fisheries and moving towards an ecosystem approach to fisheries management. To encompass this need ICES has developed fisheries and ecosystem overviews.
Fisheries overviews have so far been published for the Baltic Sea, Celtic Seas and the Greater North Sea ecoregions.
See the link: http://www.ices.dk/community/advisory-process/Pages/fisheries-overviews.aspx
Ecosystem overviews have been published for Barents Sea, Bay of Biscay and Iberian Coast, Celtic Seas, Greater North Sea, Baltic Sea, Icelandic waters, Norwegian Sea.
See the link: http://www.ices.dk/community/advisory-process/Pages/Ecosystem-overviews.aspx
ICES is now aiming at publishing in 2019 fisheries overviews for the Norwegian & Barents Seas and the Bay of Biscay and Iberian waters and ecosystem overviews for the Oceanic northeast Atlantic and the Azores ecoregions.
ICES strategic plan:
ICES are committed to better understanding marine ecosystems and securing the benefits that people derive from them. The ICES Strategic Plan ​defines the direction and priorities relating to science, data, and advice, and to develop the capacity needed to fulfil this commitment.
https://www.ices.dk/explore-us/strategicplan/Pages/default.aspx
Read the ICES strategic plan here: https://issuu.com/icesdk/docs/ices_stategic_plan_2019_web
ICES science plan:
In support of the Strategic Plan, ICES have developed a Science Plan: "Marine ecosystem and sustainability science for the 2020s and beyond"​. This highlights seven interrelated scientific priorities and how the ICES network will address them.​
Read the ICES strategic plan here: https://issuu.com/icesdk/docs/ices_science_plan_2019_web
Two special workshops with stakeholders in 2019:
The Workshop on the Ecosystem Based Management of the Baltic Sea (WKBALTIC), chaired by Dave Reid, Ireland and Rudi Voss, Germany, will be established and will meet in XXX, XX 2019 to:
With stakeholders, identify issues necessary for management needs regarding mixed-fisheries interactions, ecosystem drivers of fisheries productivity and inter- and intra-specific interactions;
Prioritize recommendations for future improvements to mixed-fishery methodology, particularly in regards to a new models for pelagic species;
Expand on preliminary work exploring data in the Regional Database (RDB) on the mixing of pelagic species in the Baltic, and mixed demersal species in particular evaluating the quality of catch data,
Consider and potentially adapt existing mixed fisheries methodology for application in the Baltic, and prioritize recommendations for a new mixed fisheries model for pelagic species
Develop a roadmap for the delivery of future research needs for Ecosystem Based Management (EBM) and mixed fisheries management of Baltic Sea fisheries.
The Workshop on a Research Roadmap for Mackerel (WKRRMAC) chaired by Carl O'Brien, UK, will be established and will meet in Bremerhaven, 7-9 May 2019 to:
With stakeholders, identify issues necessary for management needs of NE Atlantic mackerel regarding management plans, optimizing yield, distributional shifts, density dependent changes in growth and ecosystem drivers of fisheries productivity;
List additional concerns from fisheries managers and stakeholders which they perceive as suffering from a knowledge deficit:
Prioritize recommendations for research to lead to future improvements of the scientific advice for mackerel;
Consider knowledge and data sources, and potential methods and timetables by which those methods can be incorporated into the advice system;
Produce a roadmap for the delivery of future research needs for the management of fisheries on mackerel in the NE Atlantic.
ICES Advisory Work-plan 2019:
The ICES meeting calendar can be read from the link – click here
Advice is released at 12:00 (CET) on the following dates in 2019:
22 February:
Advice on sandeel – EU and Norway
12 April: ​
Advice on North Sea and 3.a sprat – EU and Norway
29 May:
Advice on Baltic Sea fish stocks – EU
13 June:
Advice on Arctic and North-Western fish stocks – EU, NEAFC
13 June: ​
Advice on Icelandic deep-water fish stocks – NEAFC
28 June:
Advice on Bay of Biscay, Celtic Sea, and North Sea fish stocks – EU and Norway
28 June:
Advice on Southern horse mackerel and anchovy – ​EU
Bycatch advice – EU
1 October:
Advice on widely distributed stocks – EU, NEAFC and Norway
9 October:
​Advice on Norway pout – EU and Norway
October, date tbc:​
Advice on Barents Sea Capelin​ – NEAFC and Norway
29 November:​
Advice on Icelandic capelin and Faroese stocks – ​NEAFC
For further information contact the EUfishmeal secretariat: click here
The EAT-Lancet Commission on healthy diets from sustainable food systems
2019.1.20
The newly released report from the so-called EAT-Lancet Commission, a global non-profit partnership aiming at transforming the global food system, have specific recommendations on a global healty and sustainable food diet.
The report underlines the importance of fish as a proven healthy diet that can be supplied from sustainable sources, and it is recommended to increase fish diets in many parts of the world.
The aquaculture industry is a possible source to supply the increasing demand for fish protein. The European fishmeal and fish oil industry is happy to supply certified sustainable feed ingredients to the growing aquaculture production worldwide. Our members will continue their efforts to develop their products – already among the highest quality globally, to help supply marine oils and proteins with low environmental impacts and documented health benefits.
The report states:
The role of seafood in global diets
… The future environmental footprint of seafood depends on the species farmed, what they eat, and where aquaculture takes place. Aquaculture will not solve the challenges posed by feeding about 10 billion people healthy diets but could help steer production of animal source proteins towards reduced environmental effects and enhanced health benefits.
Read a summary of the report here.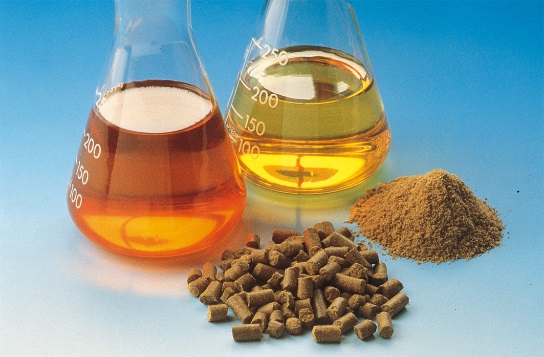 Environmentally sound production of proteins
2018.12.21
Due to consumer demand for premium feed and food, there is a need to develop the production of proteins so it will be both economically and environmentally sound.
This is said about the production of plant proteins, but it is just as valid when it comes to the production of other proteins such as marine ones.
The annual European production of fishmeal is roughly 500,000 metric tonnes, and through the use waste products from the fishing industry fishmeal is likewise a sustainable source of protein.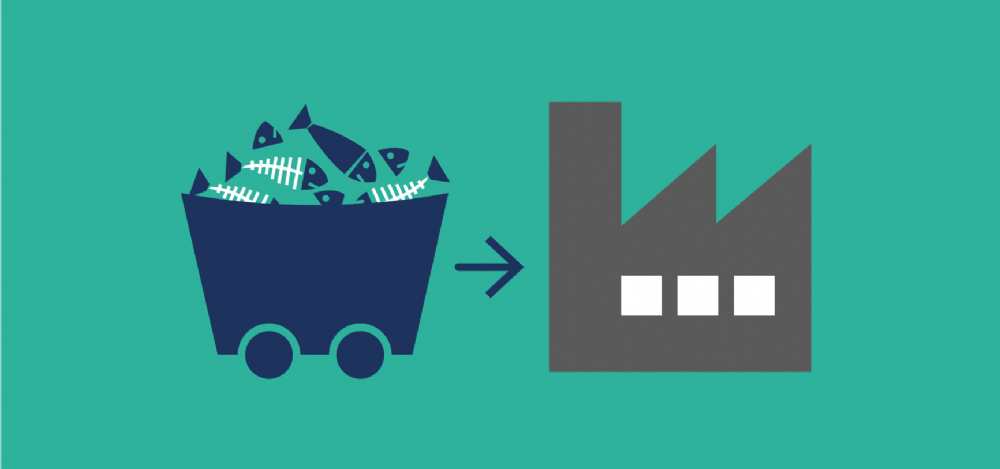 BLOG: EUfishmeal on ASC's statement on plant sourced fish feed
2018.12.20
EUfishmeal welcomes the move, announced by The Aquaculture Stewardship Council in Intrafish today, to now start the approval of a standard for plant ingredients used to produce aquaculture feed products.
EUfishmeal agrees that it makes very good sense to demand the same level of sustainability of plant-based ingredients as is provided by marine ingredients. As explained by Michiel Fransen from ASC, the aquaculture industry has tended to ignore the fact that soy, corn and wheat may have an equal (if not larger) environmental and social footprint than fishmeal and fish oil. Also, the feed producers and NGOs tend to think that replacing fishmeal and fish oil with soy meal and palm oil makes the feed more sustainable. In many cases, this is far from the truth.
The fishmeal and fish oil producers have a proven focus on responsibility and provide certified products based on a sustainable exploitation of natural resources. EUfishmeal finds it positive that the ASC standard in the future will expand these requirements to feed ingredients and thus help reduce the use of harmful chemicals and deforestation.
Anne Mette Bæk
Director of EUfishmeal
Read the full article on the Intrafish website.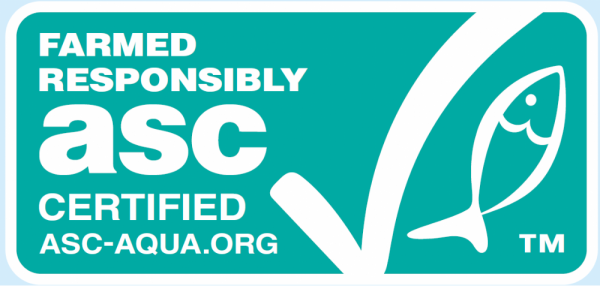 EU's climate change strategy and marine resources
2018.11.30
EUfishmeal welcomes EU's new climate change strategy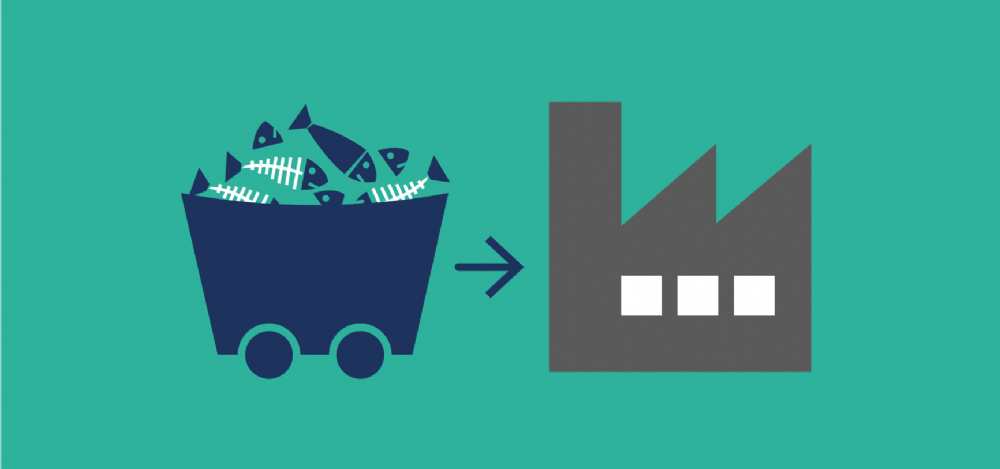 Globally, more than 190 countries have pledged to reduce greenhouse gas emissions in order to pursue the goals of the Paris Agreement. Furthermore, the EU has set its own climate action targets and the EU Commission has made a long-term strategic vision to achieve a "prosperous, modern, competitive and climate neutral economy". Its objective is to reduce the emission of greenhouse gasses by 80-95 % before 2050 compared to 1990.
In the new European vision from November 2018, aquaculture is categorised as a non-CO2 emitting sector It is recognized that less land requirements are needed to produce a given amount of protein from aquaculture than for other sources. As changes in diet could reduce emissions there is a desire to increase the human intake of seafood. For this to happen, the Commission suggests that there is a need for a shift toward a more sustainable aquaculture. At EUfishmeal, we welcome an improved and more sustainable productivity of aquatic and marine resources.
Along with increased sustainability, the EU aims to transition towards a circular economy with a high level of resource efficiency where the entire production process works to reduce emissions. This can e.g. be done through improved management of waste.
The production of fishmeal and fish oil is a good example of this. For us, the waste materials from the fish processing industry is a valuable resource.
It is acknowledged that an improvement of aquatic and marine resources is of great importance for the bio-economy for tackling climate change as they can supply new sources of protein and help reduce the pressure on agricultural land.
EUfishmeal workshop on knowledge of fishmeal and fish oil
2018.11.17

Workshop in Fishmeal and Fish oil
Axelborg, Axeltorv 3, Copenhagen, Denmark
14-15 November 2018
Background and outcome of the workshop
The workshop was organized by the Nordic Centre of Excellence Network and hosted by EUfishmeal.
Because of changes in markets and demands, there is an urgent need for improved knowledge about the nutritional value which fishmeal and fish oil can provide in the feed industry so as to increase the value of these commodities. In order to facilitate and strengthen the Nordic cooperation and bioeconomy, a Nordic Centre of Excellence in Fishmeal and Fish oil was established in 2018 with support from the Nordic Council of Ministers.
For more information about the Nordic Centre of Excellence Network and its background please click here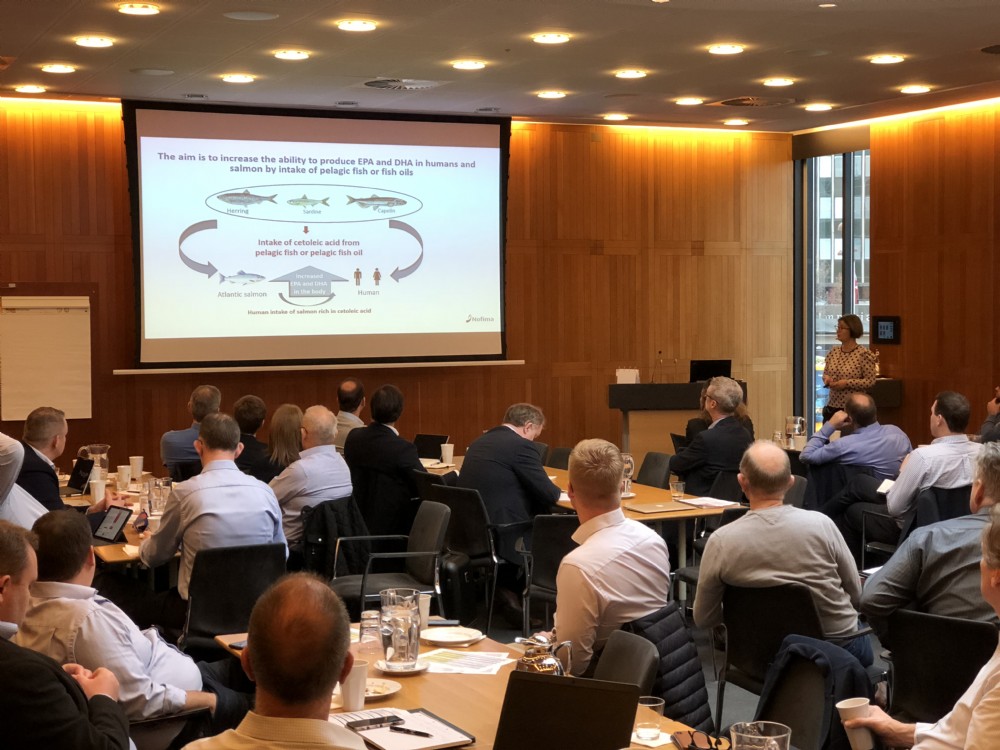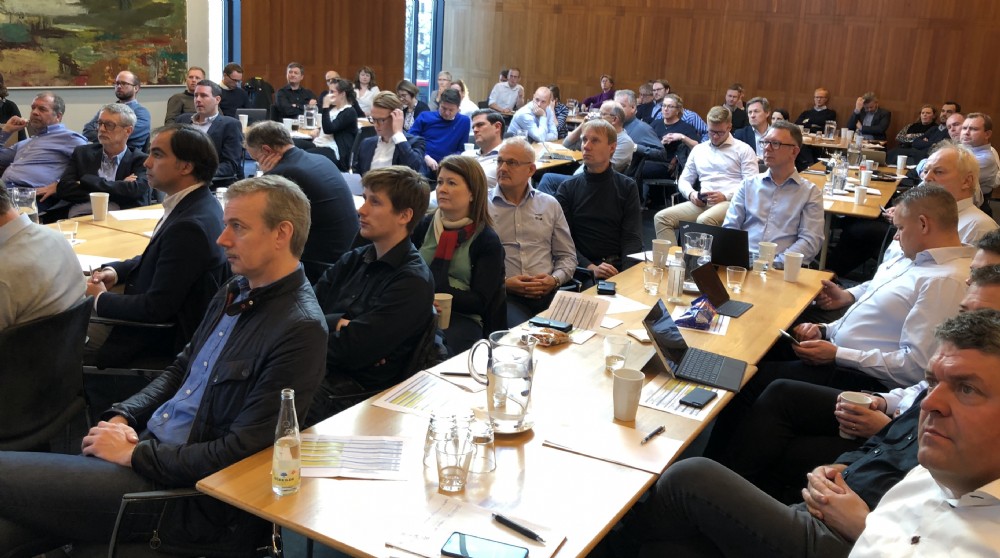 The workshop was successful with 75 participants from several European countries.
Researchers, producers, salesmen and customers presented current knowledge in five sessions on raw material quality, production, analytical methods, preservation and final products. After each session research needs were discussed. The last part of workshop included group discussions and a final panel discussion.
The outcome of the workshop will be summarized in a report which will be published at this webpage as soon as possible.
Workshop program

(to see a presentation click at the title in the program)
November 14th
INTRODUCTION
Chair Jóhannes Pálsson, EUfishmeal
12.30: Registration
13.00: Welcoming address, Jóhannes Pálsson, EUfishmeal
13.05: Where are we today, Anne Mette Baek, EUfishmeal
13.25: Market status – Current markets, new challenges, Jon Tarlebo, Norsildmel, Norway
RAW MATERIAL
13.45: Different raw material for fishmeal and fish oil production, Charlotte Jacobsen, DTU Food, Denmark
14.05: Handling of raw materials from sea to production side, Marvin Einarsson, Matís, Iceland
14.25: Effect of raw material quality and characteristics on the quality of final products, Guðrun Svana Hilmarsdóttir, University of Iceland, Iceland
14.45: Coffee break
PRODUCTION OF FISHMEAL AND FISH OIL
Chair Odd Eliassen, Havsbrun, Faroe Islands
15.05: Processing methods, Peder Fosboel, Haarslev, Denmark
15.25: Quality control and assurance, Klaus H. Kristoffersen, FF Skagen, Denmark
15.45: Effect of production method on the technical properties of fish meal intended for feed production, Tor Andreas Samuelsen, NOFIMA, Norway
16.05: Production of fish protein and fish oil for human consumption, Charlotte Jacobsen, DTU Food, Denmark
17:30-20:00 Dinner
November 15th
ANALYTICAL METHODS: Current and new methods
Chair Pedro J. Garcia Moreno, DTU Food, Denmark
09.00: Chemical methods, Charlotte Jacobsen, DTU Food, Denmark
09.20: Rheology, Tor Andreas Samuelsen, NOFIMA, Norway
09.40: NIR, Jakob Dan-Winther, Q-Interline A/S, Denmark
10.00: Cetoleic acid makes pelagic fish more healthy, Bente Rutyer, NOFIMA, Norway
10.20: Coffee break
PRESERVATION METHODS THROUGHOUT THE VALUE CHAIN
Chair Marvin Einarsson, Matís, Iceland
10.40: Raw material, Tor Andreas Samuelsen, NOFIMA, Norway
11.00: Fishmeal, Neil Auchterlonie, IFFO
11.20: Fish oil, Charlotte Jacobsen, DTU Food, Denmark
11.40: Lunch
FINAL PRODUCTS – KEY/DESIRABLE PROPERTIES OF VARIOUS FINAL PRODUCTS
Chair Charlotte Jacobsen, DTU Food, Denmark
12.40: Requirements for various final products produced from fishmeal, Ola Flesland, TripleNine, Denmark
13.00: Fishmeal and fish oil for aquaculture feed – Nutritional quality, Alfred Jokumsen, DTU Aqua, Denmark
13.20: Fishmeal for FEED – Physical quality effects, Tor Andreas Samuelsen, NOFIMA, Norway
13.40: Customer Requirements, Irma Schrijver, AFB International
14.00: Coffee break
SUMMARY AND DISCUSSION
Chair Sveinn Margeirsson, Matís, Iceland
14.15: Group discussions
15.00: Panel discussion
16.00: End of seminar