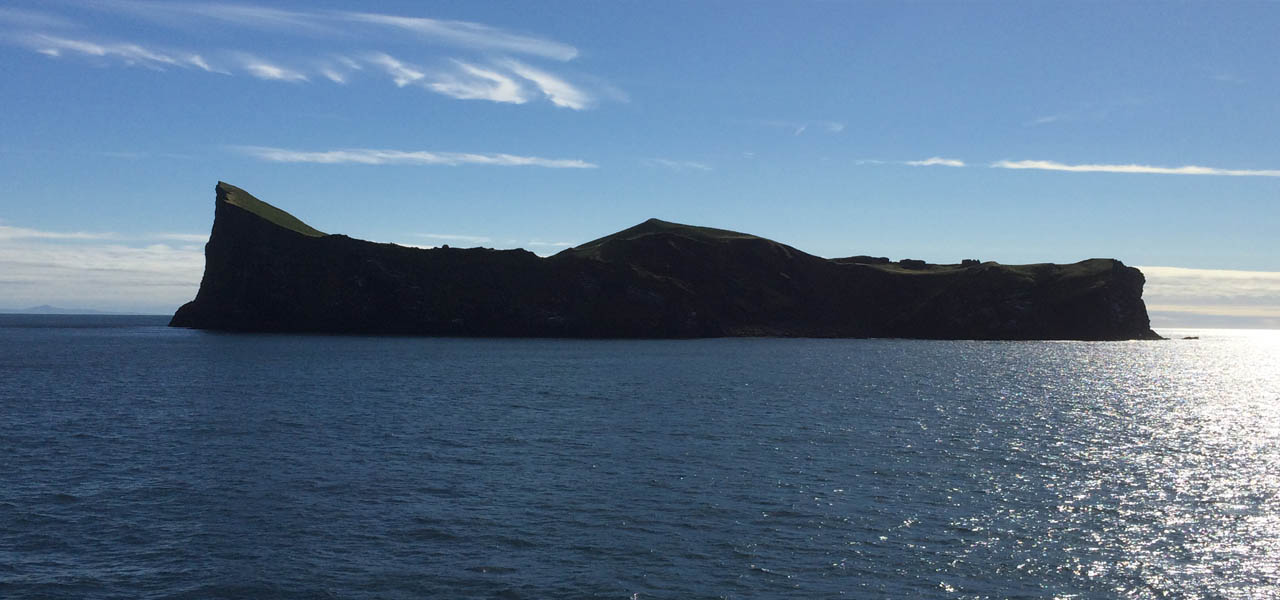 MEESO kickoff meeting
2019.9.18
EUfishmeal is partner of a new EU project on sustainable mesopelagic fisheries, MEESO.

Researchers are to look into whether organisms living deep in the oceans can be exploited in an ecologically and economically sustainable way
MEESO is an EU funded project which focuses on ecologically and economically sustainable mesopelagic fisheries. The EU H2020 research project (MEESO) has 19 partners from 10 European countries and it is coordinated by Institute Marine Research in Norway. The kickoff meeting will be held in Bilbao, Spain, from 24 to 26 September 2019. The kickoff meeting will be a joint meeting with SUMMER, another EU project funded to study the mesopelagic ecosystem. EUfishmeal is a partner of the project and will participate in the meeting.
Mesopelagic organisms live at depths between 200 and 1000 m. The mesopelagic community is the subject for research in the new EU-H2020 research project MEESO which is funded for four years. The goal is to fill in major knowledge gaps on these organisms and their role in and interactions with the full marine ecosystem.
The background to MEESO is the global human population growth causing increased demand for food, including marine proteins and lipids.
Mesopelagic organisms represent the largest unexploited resource left in the world's oceans, with a recent biomass estimate of around 10 billion metric tons, 10 times larger than previous preliminary estimates.
Nevertheless, our knowledge of the mesopelagic community in terms of biodiversity, the drivers of its biomass, its role in carbon sequestration, and its interactions with the epipelagic community, including commercial fish stocks, has major gaps. The main reason for these knowledge gaps is the lack of methods to observe and sample the relatively small organisms living at depths between 200 and 1000m.
Read about the MEESO project here: http://effop.org/projects/meeso/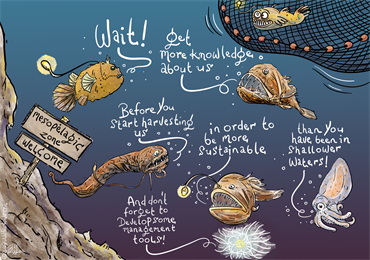 Drawing by Bas Kohler, source: ICES Journal of Marine Science