Webinar Takeaways: Searching for Unknown Growth Factors in Fishmeal
2022.8.23
In Focus Webinar – Searching for unknown growth factors in fishmeal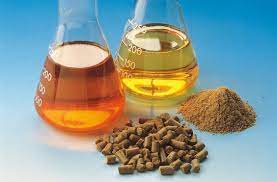 On the 10th of August, two experts with 25 years of experience each in the feed sector, discussed their knowledge on fishmeal and feed in order to identify the unknowns and gaps of knowledge that are still to be explored.
The evolution of feed from 30 years ago has been great, from fishmeal inclusion rates of 50-70% to now where levels are greatly reduced to fishmeal being used as a strategic and functional ingredient, and no longer a major ingredient in terms of their inclusion levels. There are studies published constantly on fishmeal replacement but as Bureau noted "it's not about replacement but effective inclusion, about knowing what the animal requires. Fishmeal is no longer a dominant ingredient and other replacement ingredients are often more expensive and less sustainable."
Another common point of confusion is seeing fishmeal, or any other ingredient, as a single product. There is huge variability between differently sourced fishmeals, allowing their strategic use to be identified and tailored. Glencross noted that "research papers often fail to mention the grade of fishmeal used, we need to understand the diversification of the product. Marine ingredients industry is becoming a bespoke sector selling a specialist strategic ingredient."
Looking at reducing fishmeal inclusion rates in feed, Bureau referenced a previous study with rainbow trout, which showed that reducing fishmeal reduced growth rates, and without animal proteins at all, the fish were simply not growing as fast, and they performed considerably lower than commercially grown fish. Without fishmeal the full growth potential of the animal was not reached.
You can read more about it and listen to the full webinar here.
EU Bioeconomy Conference 2022
2022.8.18

Between the 6 and 7 October 2022, a high-level conference named 'The Bioeconomy – Enabling the European Green Deal in Challenging Times' will take place in the Charlemagne building in Brussels. All sessions will be live-streamed to allow everyone to get involved from anywhere.
The conference will focus on the findings of the EU Bioeconomy Strategy Progress Report, adopted in June 2022 and the role of bioeconomy policy to enhance policy coherence and system thinking. A series of bioeconomy success stories from EU research and innovation will be presented, alongside evidence for a successful implementation of the EU Bioeconomy Strategy. There will also be an opportunity to discuss how the bioeconomy can help to better manage certain trade-offs, by addressing the question of how increasing biomass demand for energy and industrial needs can be matched with increasing climate and biodiversity objectives.
Bioeconomy encompasses all sectors and associated services and investments that produce, use, process, distribute or consume biological resources, including ecosystem services. From the food we eat to the furniture in our house and the clothes we wear, the bioeconomy, as one of the Union's largest sectors, is already present in our daily lives. Bioeconomy can be the natural enabler and result of the European Green Deal transformation.
Report on EFFOP 2022 Biennial
2022.8.11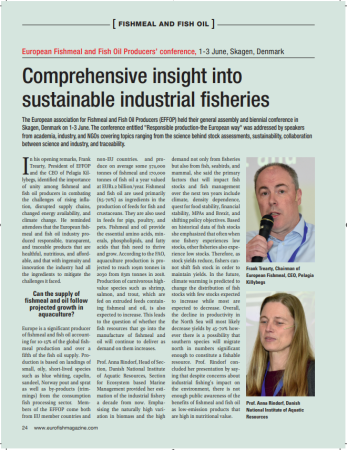 EUROFISH Magazine August 2022 edition
In its August 2022 issue, the Eurofish magazine published an extended article on the EFFOP 2022 Biennial which took place in Skagen just before the summer break.
The article focused on topics such as the supply of fishmeal and oil in relation to the projected growth in aquaculture, the relatively low GHG emission levels of fishmeal and fish oil, the correlation between climate change impacts and traceability and how the industry works dedicated to ensure correct weighing and sorting catches to reduce fraud.
We encourage our readers to read the whole article here and thank Eurofish for their participation in our conference.
EFFOP Biennial Conference 2022 – Presentations
2022.8.11
A call for adaptive, flexible and well informed fisheries management
2022.8.11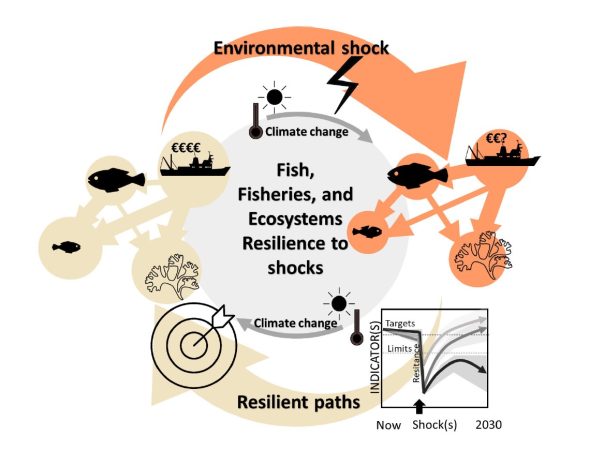 Ten lessons on the resilience of the EU common fisheries policy towards climate change and fuel efficiency
A new study by a group of fisheries research scientists shows that European Union (EU) fisheries are likely resilient to climate-driven shortterm stresses, but may be negatively impacted by long-term trends in climate change. Fisheries' long-term stock resilience can be improved (and therefore be more resilient to increasing changes in climate) by adopting robust and adaptive fisheries management, provided such measures are based on sound scientific advice which includes uncertainty.
However, high resilience of the exploited ecosystem does not necessarily lead to the resilience of the economy of EU fisheries from suffering shocks associated with reduced yields, neither to a reduced carbon footprint if fuel use increases from lower stock abundances. Fuel consumption is impacted by stock development, but also by changes in vessel and gear technologies, as well as fishing techniques. In this respect, energy-efficient fishing technologies already exist within the EU, though implementing them would require improving the uptake of innovations and demonstrating to stakeholders the potential for both reduced fuel costs and increased catch rates. A transition towards reducing fuel consumption and costs would need to be supported by the setup of EU regulatory instruments.
Overall, to effectively manage EU fisheries within a changing climate, flexible, adaptive, well-informed and well-enforced management is needed, with incentives provided for innovations and ocean literacy to cope with the changing conditions, while also reducing the dependency of the capture fishing industry on fossil fuels. To support such management, the scientists provide 10 lessons to characterize 'win-win' fishing strategies for the European Union, which develop leverages in which fishing effort deployed corresponds to Maximum Sustainable Yield targets and Common Fisheries Policy minimal effects objectives.
The 10 lessons described in the study:
Lesson 1. Healthy and well-managed stocks are highly resilient to short term stress, but not long-term climate change
Lesson 2. A well-informed fisheries management makes EU stocks more resilient
Lesson 3. Including environmental considerations makes EU stocks more resilient
Lesson 4. Stocks are not isolated but part of an ecosystem that must also be resilient
Lesson 5. EU fisheries' economic resilience depends on current profitability
Lesson 6. Stock developments are likely to have collateral effects on fuel reduction targets (or other ecosystem components)
Lesson 7. Many economic aspects could come into play in changing fuel use including a change in fuel intensity and fuel-catch efficiency
Lesson 8. A large panel of technologies to reduce fuel use in fisheries already exist
Lesson 9. The actual uptake of technological innovations is still low because of impediments and regulatory barriers
Lesson 10. The governance of fisheries should support adaptive and flexible management
Using the strategies outlined in the study the authors summaries the following results: higher catch is obtained in the long run, less fuel is spent to attain the catch, and the fisheries have a higher resistance and resilience to shock and long-term factors to face climate-induced stresses.
Download and read the whole study and lessons learned here
Economic Report on the Fish Processing Industry (STECF)
2022.8.11