European Fishmeal participated in the MIACO 2020 meeting
2020.1.24
The annual meeting between ICES, EU Advisory Councils, and official observers (MIACO) took place 16-17 January in the ICES Headquarters in Copenhagen. The meeting provides an opportunity to explore common challenges and issues of concern between science and stakeholders. ICES scientists presented information on issues such as bycatch, ecosystem advice, MSY advice, mixed fisheries, data quality control and advice quality assurance.
A highlight was the recently launched ICES Advisory Plan. According to the Chair of ICES Advisory Committee (ACOM), Mark Dickey-Collas, "The plan challenges us to maximize the use of our science and data to deliver more credible and transparent advice in an iterative partnership with clients and stakeholders".
The importance of ensuring​ the quality of the advice for the next few years was highlighted by all. Fisheries management has transitioned from emphasizing reductions in fishing mortality to reaching targets for fishing and population status.  Embedding new innovations and evolving the advice in response to the increasing complexity of marine management was also seen as ​crucial.
At the Agenda point "Any other business", Søren Anker Pedersen (European Fishmeal) and Henrik Sparholt (NMTT) informed MIACO about the results of the FMSY project and some notes to the basic framework of the ICES advice on TAC were uploaded to the MIACO share point site.
For more information read the ICES webpage here or contact the European Fishmeal secretariat.
Fish populations are improving
2020.1.17
A new study shows that fish stocks are increasing on average. In a recent article by Hilborn et al.: "Effective fisheries management instrumental in improving fish stock status" one of the findings is that "where fisheries are intensively managed, the stocks are above target levels or rebuilding." With such regulation in place, most of the global fish populations are sustainable or growing. Compared to a study from 2009, the fish populations are growing and 78% of fisheries considered overfished in 2009 have been improved by 2020. According to SeafoodSource, Hilborn argues that there is a need for effective fisheries management for the entire ocean; and not for putting an end to fishing in large parts of the ocean as often suggested by environmental groups. This argument is supported by evidence that stocks are in poor shape in regions with little fisheries management.
Hilborn's article presents a new and positive perspective to what is otherwise described as a more negative public view on fishing. He says that: "Fish stocks are not declining around the world. Ninety percent of people who think about fisheries believe that's true. There's a narrative that a number of NGOs have pushed that fish stocks are declining, the oceans are dying, and we need to lock up large portions of the ocean to fishing, and that's not true."
Read the entire research article here: https://www.pnas.org/content/early/2020/01/07/1909726116
Read the article from SeafoodSource here: https://www.seafoodsource.com/news/environment-sustainability/fish-populations-are-thriving-in-areas-with-intense-management-global-study-finds
The UN Decade of Ocean Science for Sustainable Development
2020.1.15
The North Atlantic Regional Workshops for the UN Decade of Ocean Science for Sustainable Development 2021-2030 took place on 6-10 January 2020 in Halifax, Canada. The workshops presented an "opportunity to deliver scientific knowledge, foster technological innovation, and build capacity to achieve the 2030 Agenda and reverse the decline of ocean health". EUfishmeal's managing director Anne Mette Bæk participated in the workshops with approx. 100 other ocean leaders and key stakeholders. Here, they discussed important themes such as ocean science and technology, ocean policy and sustainable development as well as business and industry. The aims of both workshops and discussions were to find methods to meet the six societal objectives of the UN decade:
A clean ocean: Sources of pollution are identified, quantified and reduced, and pollutants removed from the Ocean.
Click on the objectives to read more about the findings from the workshops.
The event aimed to define research priorities for the North Atlantic as well as to define:
Existing relevant partnerships/networks/initiatives and potential interested partners
Priorities in capacity-development/training
Priority themes and topics to be addressed by the Decade
Other regional initiatives and meetings to be aligned with the Decade
Overall, the Ocean Decade Alliance aims to engage stakeholders from all sectors and to continuously strengthen the role of science to ensure that decisions are made on a scientific background. It also aims to raise awareness about the project as it is important to communicate scientific solutions to the public and avoid the distribution of misinformation about the industry; data should be openly accessible and sharable. In addition, the Ocean Decade Alliance wants to create a platform for focusing science on providing solutions for ocean sustainability and establish a major network which will stimulate related actions and commitments at all levels.
You can find the programmes and more information about the workshops here: https://oceanfrontierinstitute.com/un-decade-2020
In June 2020, the UN Oceans Conference in Lisbon will be the initial formal mechanism for announcement of the actual actions which you can read more about here: https://oceanconference.un.org/#home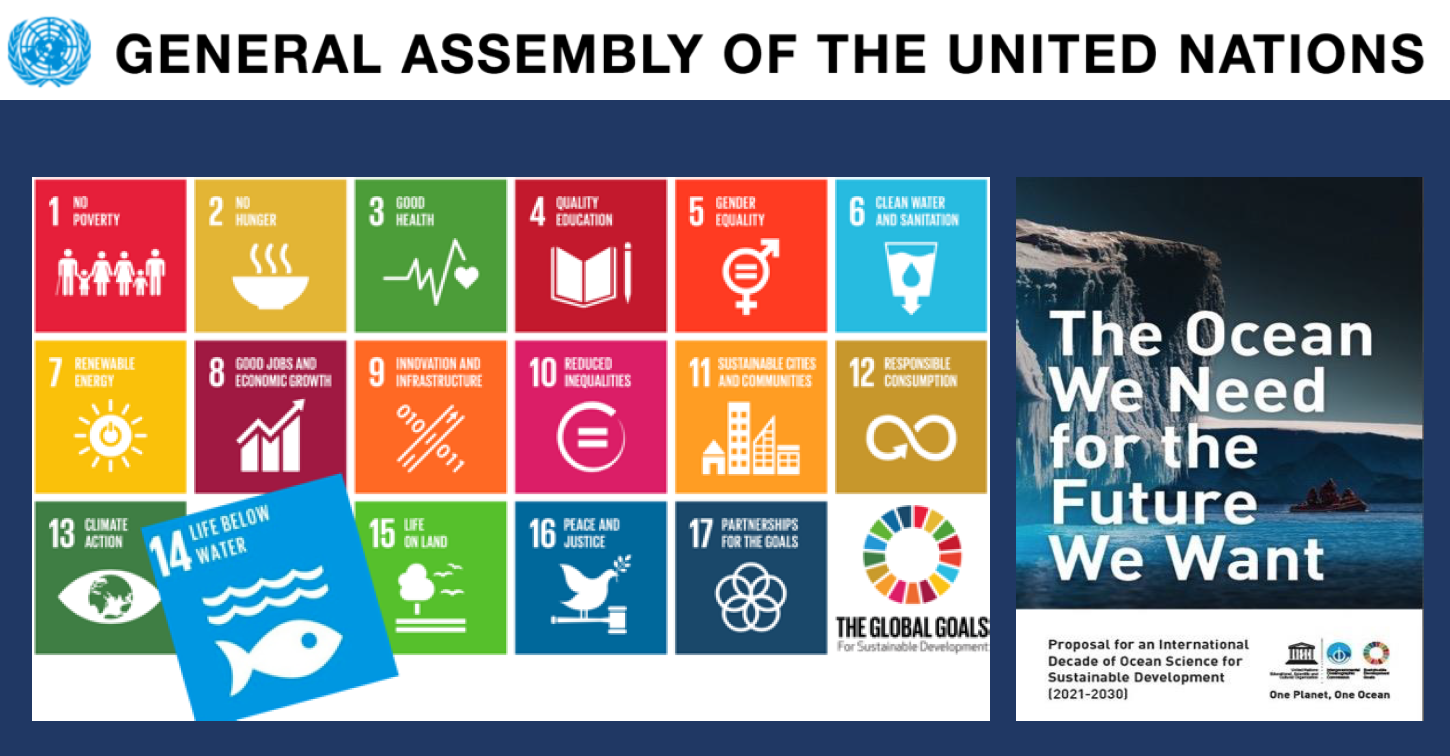 Clupeoids are the world's most important fish species
2020.1.10
Clupeoids are among the most important commercial fish species according to a new article in Njord, Sweden's largest newspaper on professional fishing. Clupeoids are mainly used to produce fishmeal and fish oil, but they are also used for human consumption. The most fished clupeoids are anchoveta (Peruvian anchovy) followed by sardinella, herring, Japanese anchovy, sardine, menhaden, Pacific sardine and sprat.
Njord notes the amounts of clupeoids caught in 2016 which were:
Anchoveta: 3 192 476 tonnes
Sardinella (several different species): 2 289 830 tonnes
Herring: 1 639 760 tonnes
Japanese anchovies: 1 304 484 tonnes
Sardine: 1 281 391 tonnes
Gulf menhaden (one of several species): 618 719 tonnes
Scarlet: 584 577 tonnes
Japanese sardine (subspecies for Pacific sardine): 531,466 tonnes
In total, 150,000 tonnes of Atlantic menhaden are also fished and approximately 600,000 tonnes of shad (a variety of species). The fishing for clupeoids can vary greatly from year to year because a lot of these species are short-lived, and their reproduction is very dependent on the weather conditions.
For comparison, the amounts of the most important pelagic species in Europe in 2016 in the North East Atlantic Ocean were:
Atlantic herring: 1 438 741 tonnes
Blue whiting: 1 194 712 tonnes
Atlantic mackerel: 1 094 066 tonnes
European sprat: 534 341 tonnes
Capelin: 176 972 tonnes
Atlantic horse mackerel: 113 961 tonnes
Sandeel: 73 972 tonnes
Norway pout: 63 376 tonnes
Source: http://fiske.zaramis.se/2020/01/02/sillfiskar-ar-varldens-viktigaste-fiskarter/