SeafoodSource's list of trends impacting seafood sales in 2019
2019.4.26
SeafoodSource has made a list of what they find to be the top 5 trends which will have the most impact on sales of seafood in 2019. Overall, there are a number of diets such as keto and paleo which have a great focus on protein, and these are getting more attention on a global scale. Seafood is a good source for protein which is simultaneously more sustainable compared to other sources of animal protein. This can also be seen from the trend of eating high-protein seafood as snacks such as crispy salmon skin. In addition, fish is easily canned which increases the convenience and availability of the protein-rich products which have a long shelf life. Canned fish also allows for the customers to more easily try a range of flavours and species from all around the world.
In 2015, the United Nations (UN) set out a 2030 Agenda for Sustainable Development with 17 goals for the member states. These include the wish for sustainable consumption and production e.g. through the promotion of resource and energy efficiency. The use of aquaculture can support this through high-quality sources of protein as well as through a sustainable production. This includes the use of by-products such as fish rest raw material and discard for fishmeal, which meets the aim to do more and better with less. Another goal aims to end hunger through investments in sustainable food production systems. This goes hand in hand with a third goal to keep the oceans safe and clean as well as to manage regulations to avoid overfishing and marine pollution. Through responsible administration of the oceans, they can also in the future  function as the world's largest source of protein.
Sources: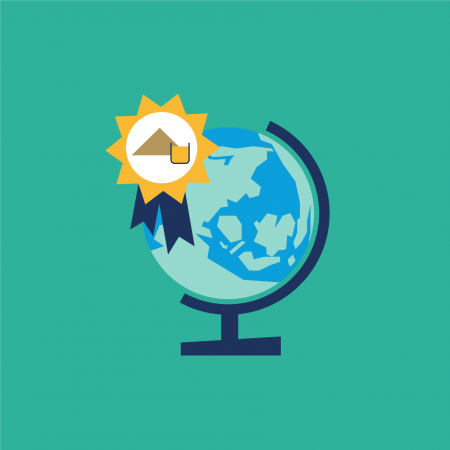 Fish Waste for Profit 2019
2019.4.23
On 10-11 April, EUfishmeal attended Fish Waste for Profit 2019 in Reykjavik. The conference emphasized the many valuable ingredients in fish and how formerly discarded parts of a catch may be turned into high value products. The focus of the conference was on the utilization of by-products of fish processing and how this use has become a profitable addition to the industry.
At Fish Waste for Profit, the programme was packed with presentations divided into five sessions: (1) Funding the Future, (2) Leading by Example: The Icelandic By-Production Reutilisation Industry, (3) Prospects for By-Product Utilisation Across the Globe, (4) Technology Showcase – Processing Professionals and Technology Developers Show Their Latest Innovations and (5) Quality vs. Quantity – Panel Discussion.
We found the presentation "Increased utilisation and value creation from whitefish rest raw materials" by Ana Carvajal to be especially interesting. Carvajal is research Manager at SINTEF which is one of the largest independent research institutes in Europe. They have found that while the Norwegian fisheries industry produces approximately 340,000 tonnes of whitefish rest raw materials, in 2016, around 174,000 tonnes of whitefish rest raw materials were not utilized. Such a large discard results in significant loss in potential value creation of the harvested resources.
At EUfishmeal, we utilise about 3 mio. tonnes of raw material annually. This amount consists of 30 % trimmings and 70 % whole fish. The whole fish we use are not suitable for direct human consumption, but are, along with the use of trimmings and rest raw material, used for indirect human consumption through the use of fishmeal and fish oil in feed for aquaculture production.  We thus contribute effectively to a full utilisation of our valuable fish resources.
Read more about the conference here.
New research questions the sustainability of plant-based aquafeed
2019.4.15
A new study called "The Sustainability Conundrum of Fishmeal Substitution by Plant Ingredients in Shrimp Feeds" questions the sustainability of a shift towards more crop-based ingredients to meet the increased demand for fish and shrimp feed. A shift that is driven largely by economic incentives.
The study is done by Wesley Malcorps from the University of Stirling in collaboration with a multidisciplinary team. You can find the study here.
In the study incremental fishmeal substitution by plant ingredients in shrimp feed was modeled and effects on marine and terrestrial resources such as fish, land, freshwater, nitrogen, and phosphorus were assessed. The study found that complete substitution of 20–30% fishmeal totals could lead to increasing demand for freshwater (up to 63%), land (up to 81%), and phosphorus (up to 83%), while other substitution rates lead to proportionally lower impacts. These findings suggest additional pressures on essential agricultural resources with associated socio-economic and environmental effects as a trade-off to pressures on finite marine resources.
Malcorps questions the sustainability of plant-based aquafeed and states that "a change in ingredients would shift resource demand from the oceans onto the land and could affect the nutritional value of shrimp." He also said that: "While aquafeed consumes approximately 4 percent of global feed crops and therefore just a small share of available water and land, a move from fishmeal to plant ingredients should not be taken for granted as a sustainable solution, particularly in the shrimp sector." Even though the study takes it starting point in shrimps, Malcorps stressed that the findings were also applicable to farmed freshwater and marine finfish.
Aquaculture is the fastest growing food producing sector. In 2016, Aquaculture was accountable for 80 million MT of production which makes up 46,8 % of the global fish supply. The researchers behind the study recommends that the topic is further examined, and they call for a more strategic use of fishmeal in aquafeed.
Source:
Malcorps, Wesley (2019): "The Sustainability Conundrum of Fishmeal Substitution by Plant Ingredients in Shrimp Feeds"